After all, covers help keep your swimming pool free of debris, trash, mildew, etc.  It can help keep your pool safe for children who might be playing near it (kids do not always watch where they are going – you don't want anyone to fall in!) and can help reduce your maintenance and energy costs.
Without a cover, water will evaporate from your pool which can throw off the chlorine balance and reduce your pool's temperature by quite a lot!  Now that you know how important it is to keep your pool covered – what kind of cover should you choose?  There are many different kinds of pool covers available – you might even find that you want a solar cover!
If you want to buy pool covers, you can check out this source: Covers in Play.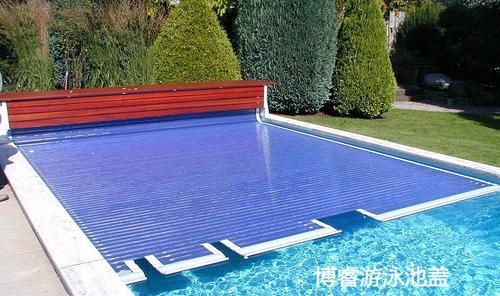 Why should you choose a swimming pool solar cover over the other types of covers for swimming pools that are available?  Why is a solar pool cover so special?
The main reason that swimming pool owners choose the solar pool cover over other types of pool covers is the amount of money it saves them in heating costs for their pool. The basic type of solar pool cover sits on top of the swimming pool and simply keeps the water from evaporating and keeps the heat of the pool contained.  With the cover in place, the heat cannot dissipate into the cooler air surrounding the pool because the solar pool cover is too thick.